Captains Justin Wong and Justin Andrews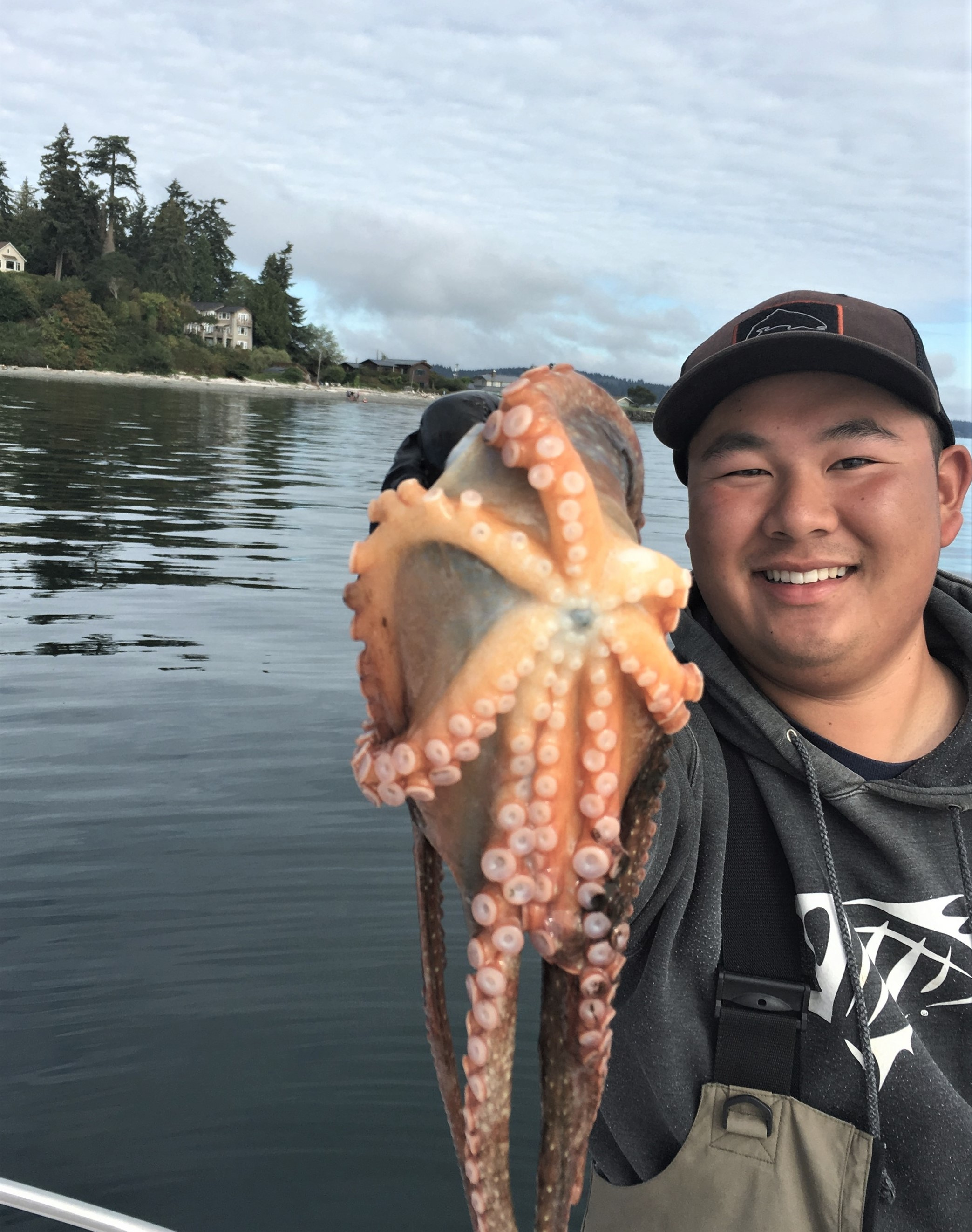 Specializing in Drift Fishing (Not a Trolling Boat)
Captain Justin Wong

Booking through Fish Finders Private Charters
Captain Justin Wong has been fishing the Puget Sound as long as he can remember. Fishing Puget Sound started off as a hobby and soon grew into a passion. The passion evolved from just catching fish to teaching people how to fish. Showing people the vast array of wildlife in the Puget Sound within minutes of Downtown Seattle has become a mission. Captain Justin strives to create a memorable experience for each and everyone of his guests; whether you are an avid angler to a first timer we can accommodate all.
Cut Plug Charter get its name from a specific type of bait we utilize 99% of the time while fishing on our trips. Cut plug herring is the origin, taking a whole herring we cut off the head behind the pectoral fins at a 45degree angle by a 45 degree bevel to create a corkscrew spin that fish can't resist. The old school folks call this "Mooching".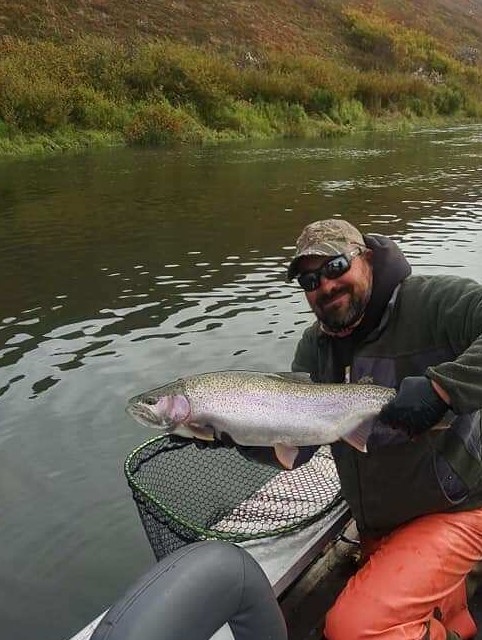 Specializing in Drift Fishing (Not a Trolling Boat)
Captain Justin Andrews

Booking through Fish Finders Private Charters
Captain Justin Andrews is a U.S. Coast Guard licensed captain, first aid/CPR certified and an all around great guy! Captain Andrews has fished the Pacific Northwest since the young age of 9 when he first picked up a rod and reel fishing the local lakes, and well the rest is history! He has fished up and down the west coast recreationally and commercially. Fishing runs through his blood and fuels his passion for the outdoors and being on the water. As a Captain, Justin Andrews looks to provide a great experience for his guests whether its your first time fishing or a seasoned angler looking to hone
in the skills of mooching for salmon. Captain Andrews is patient, passionate about fishing and loves to help people create a memorable experience on the Puget Sound!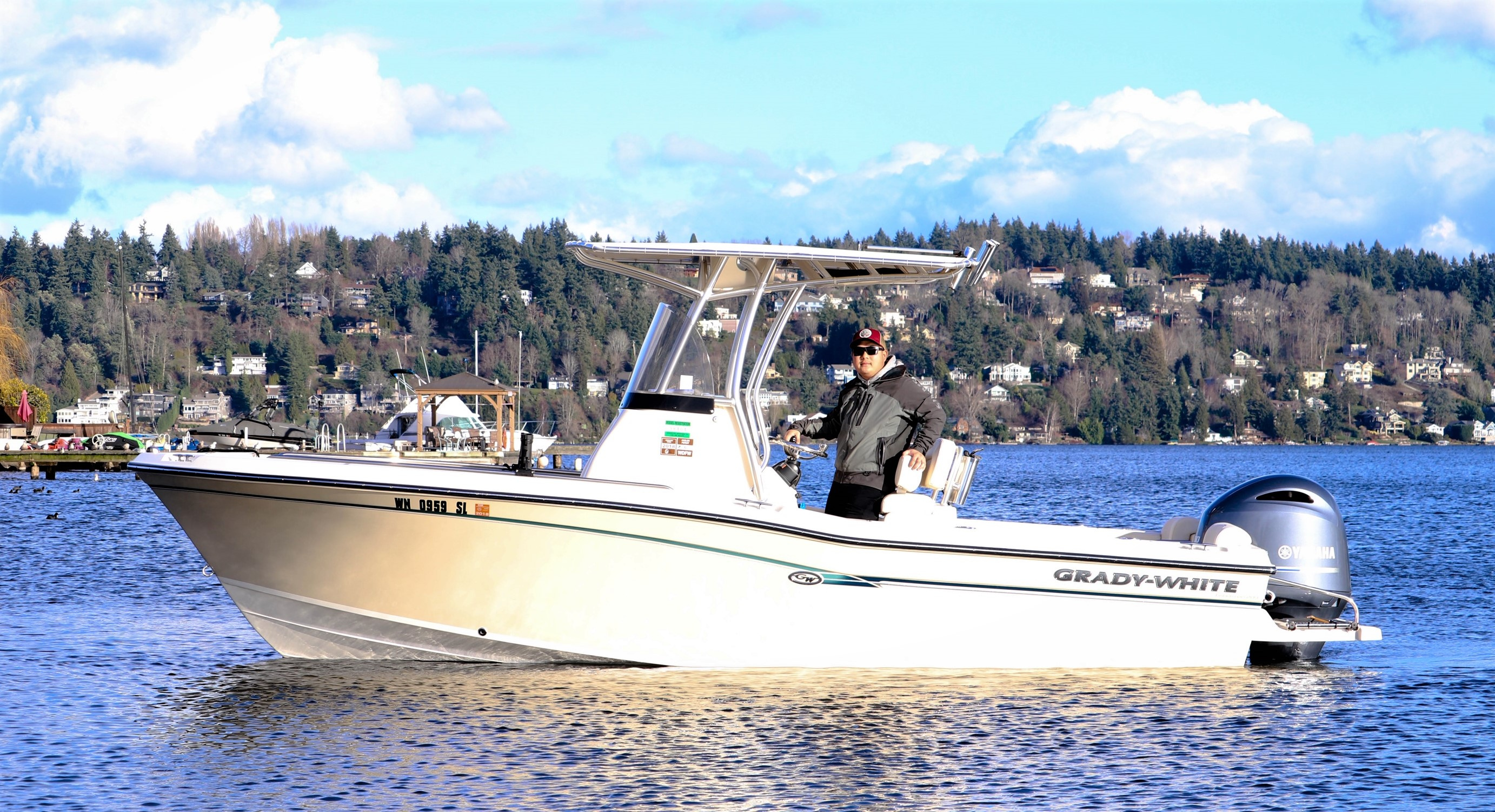 The two identical Drifting Boats are best for three or four fishers and can handle five maximum.
The open deck is perfect for an intimate connection with your surroundings and suitable for "Drift Mooching" which is Justin's specialty. Holding the rod, working the bait and feeling the strike. Justin's specialty is the small and intimate group, personalized experience and hands on instruction.
Justin's Boat keeps it simple: 21 foot Grady White center console built for open space!
(There actually is a porta-potty that slides under the console.)