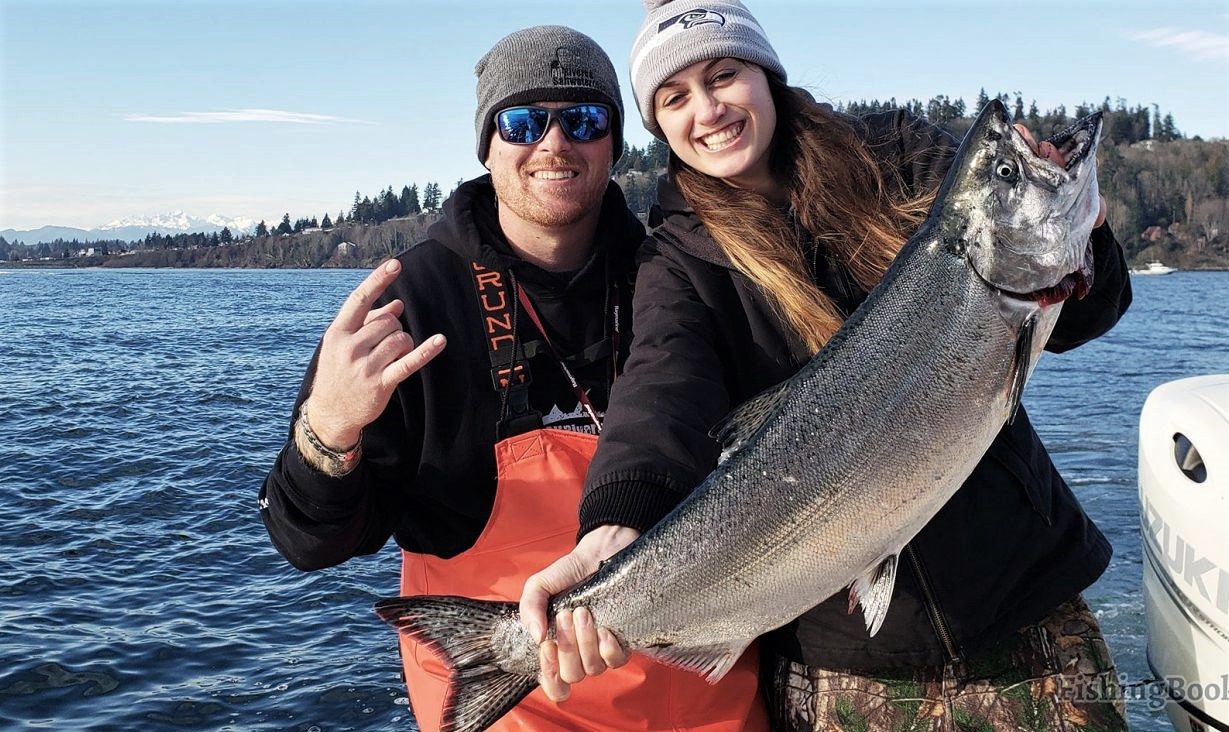 Captain Matt Messing
Owner of the Bremerton and Seattle Partner Messin' Around Charters,
Booking through Fish Finders Private Charters,
USCG
50 ton MMC, Member of the
Charter boat Assn of Puget Sound. (C.A.P.S.)
, Member of the
National Assn of Charter Operators
and a very likable and talented fisherman.
Captain Matt's passion for fishing and Hunting is unquestionable. Born and raised in the Northwest, Matt has experience in marine services, automotive mechanics, fishing guiding and hunting qualifying Matt as a true outdoor guide with the ability to keep his craft in top running condition and adapt to the challenges of changing conditions. Matt's experience allows him to stay on the migrating Salmon as they move through Puget Sound towards the many spawning streams and rivers that these Salmon are eventually heading to.
Matt's location on Kistap Penninsula in Bremerton (with optional Seattle pick up) provides more options for Fish Finders Charters customers to choose the best location for them.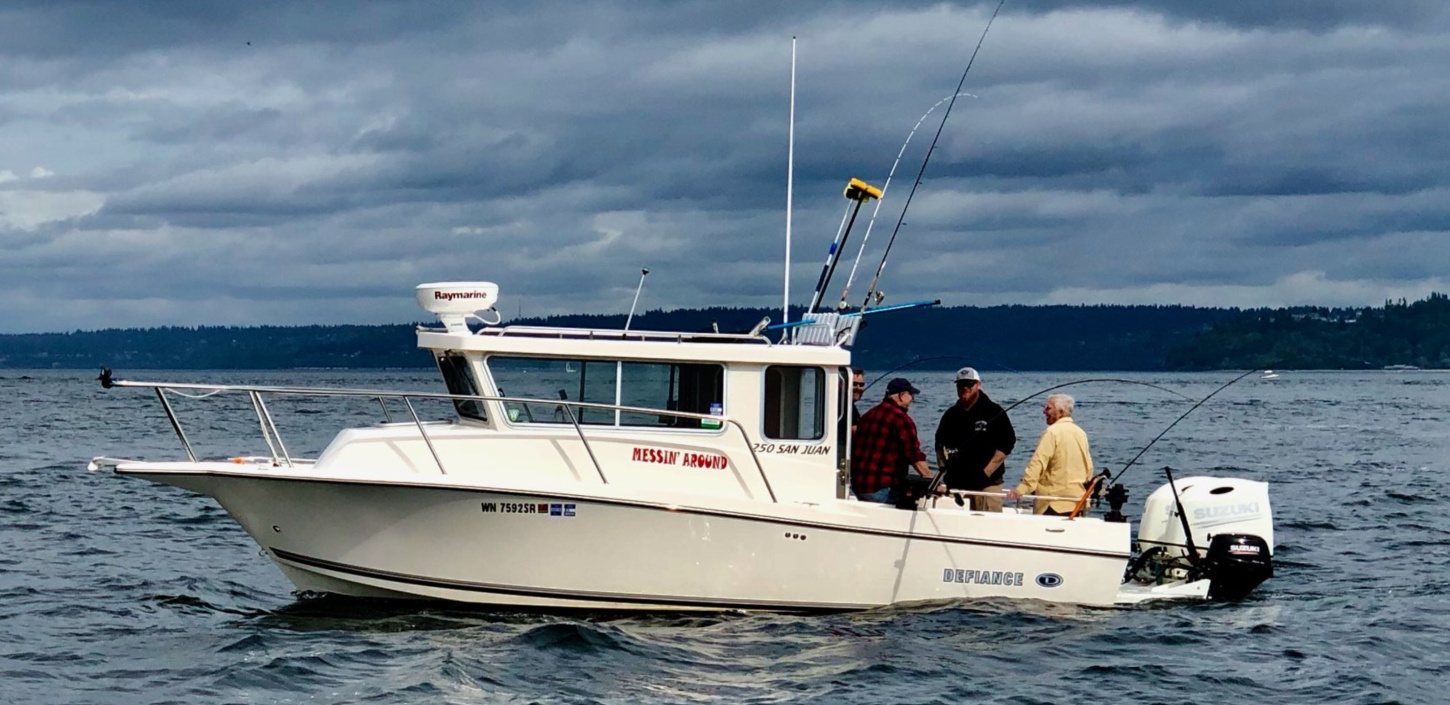 MESSIN AROUND IS BEST FOR FOUR ANGLERS
Can accommodate more with kids and smaller folks.
Captain Matt is running a 2019 Defiance San Juan 250 with twin Suzuki 175 Outboard Motors providing plenty of power to get to the fish in good time.
This boat is set up for trolling and equipped with downriggers, high end electronics and top quality fishing gear to make your experience as smooth and enjoyable as possible.
Matt's Boat "Messin Around" is a 25 foot Defiance San Juan built for fishing and speed!